The Ultimate Shave Experience
At Bald Dad Dudes, we empower bald men with innovative grooming that celebrates individuality. Redefining grooming as an art, our flagship product, BaldMaster™, transforms the head-shaving experience with unrivaled performance and convenience. We continually push the boundaries of grooming technology to achieve excellence.
SHOP NOW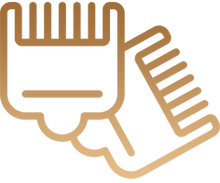 Precision Clipper
Creates precise lines for cleaner, closer, and faster cuts. Increased control for fading, outlining, and trimming hard-to-reach areas. Includes 3-5-7mm safety guards to trim at your desired length.
The Nose & Ear Trimmer
Advanced double-edged cutting blades give an efficient trim without pulling hair. Trimmer vacuum quickly collects trimmed hair particles for less mess. Easy to clean under running water.
Exfoliation Brush
Charcoal infused, deep-cleansing brush specially designed for removing impurities, exfoliating, brightening skin, and keeping pores clear. The ultimate tool to help provide clean, close, and bump-free shaves.
Precision Trimmer
The cordless precision blades are made from durable stainless steel that prevent rust and from snagging or pulling on your hair. Extremely sharp, precision blades are great for dry hair, wet hair, or beards.
Pre-shave Massage
Prepare for the most comfortable shave of your life by softening and lifting your hair follicles. The rotating silicon bristles help remove excess dirt and oil so your shave can be close and comfortable.
Easy & Quick to Clean
Quickly and easily remove hair, grease and debris from your clipper blades. Bald Dad Dudes Shaver's design make it very easy to maintain.
GET YOURS TODAY
BaldMaster™ Ultimate Grooming System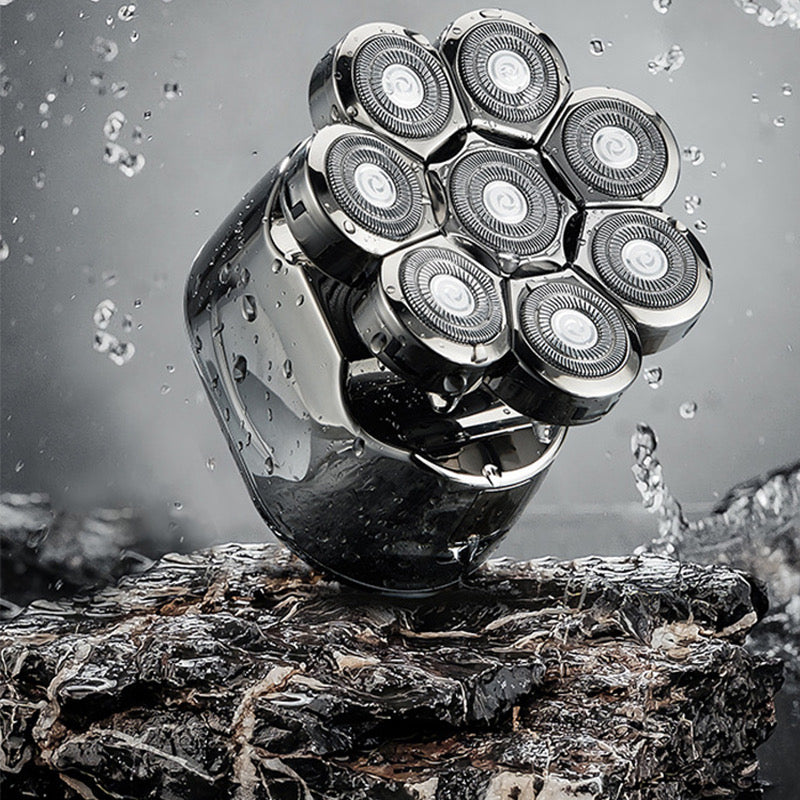 BaldMaster™ Ultimate Grooming System
Regular price

$139.95

Sale price

$79.95

Unit price

per
This 8 head electric blade is an advanced grooming tool designed to make shaving faster and more efficient. With its multiple heads, it can shave a larger surface area in one pass, reducing the time it takes to shave. Additionally, the 8 head electric blade comes with five other useful attachments for men's grooming, such as a nose and ear hair trimmer, a precision trimmer for detailing, a precision clipper for beard and mustache, an exfoliation brush, a pre-shave massager, and a cleaning brush. These attachments make it a versatile tool for all types of grooming needs, providing men with a comprehensive solution for their daily grooming routine.
What's Included
Precision Clipper
Exfoliation Brush
Precision Trimmer
Pre-shave Massage
The Nose & Ear Trimmer
Extra Accessories
Shop Now
Free Shipping | 30 Day Money Back Guarantee
Ready for the easiest head shave of your life? Charge the BaldMaster™ and connect the rotary blade by pressing it down onto the central hub. Power on the shaver and gently press it against your head. Shave in small circular motions for the best results. To swap attachments, simply pull the current attachment off, without any twisting motion, and simply press your desired attachment down onto the central hub.
You can shave both wet or dry, and in the shower, as the device is IPX6 water-resistant.
When finished shaving, open the individual blades and rinse them under water to clean the hair clippings out of the chamber.
30 Day Trial & Moneyback Guarantee
x
We stand behind our products and allow for 30 days of risk-free use to make sure you are loving your new shave routine. If for any reason within 30 days you are not satisfied, you can return the products for a full refund.
If you have been using a standard razor to shave in the past, make sure you allow your skin to adjust by using the Bald Dad Dudes Shaver for a few shaves. For some, it takes a few uses to get smooth and quick results.
High performance eight-head rotary blade combines our flex and precision technology that comfortably follows the contours of your head, face, and body.
Get a comfortable shave, wet or dry. Our modern shaving heads glide smoothly across your skin while protecting it from nicks and cuts.
Extended 600mA lithium battery for 90 minutes of use with device firmware that features an over-charging and over-discharging protection circuit. LED display indicates the remaining running time. Accompanied with Travel lock feature.